Differential - Clip archive to tape.
Clip archive to tape
Compile clips from your server to a tape deck. Multiple server channels / VTR pairs can be used simultaneously. Drag and drop clips from your server database to a tape deck channel or import externally prepared XML list. Crash, assemble or insert edits with pre set 'header' clip such as clock and bars XML file– save as Archive. Audio track selection of the record VTR and (if using API) then a selection of server audio tracks is available.
Massive range of standard features, including:

Clear display of clip status, duration, countdown and audio countdown.
Drag and drop clips into playlists or user bins.
Local or remote SQL database for redundancy or file sharing between Avita's.
Play clip as soon as recording started (server dependent).
Versatile – Integrated control modules for standard server, disk, VTR and specific API over network or serial interface.
.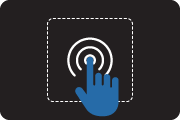 Clips can be manually or automatically cued and played from a play list.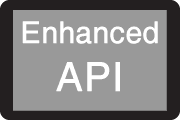 Audio track swapping.
File flattening – combine clips into one clip.
File splitting – break up very long clips into smaller files.
Support for upto 10 folders.
Play list can be in Avita or in the server.
Metadata generation