Eventer - Multi-camera live record and review.
Configurable for either 
multi-channel servers
 for live event applications in studio or sports productions or with 
multiple VTR replacement disc recorders
 such as BlackMagic Hyperdeck or AJA K1Pro for post event analysis.
Control up to 10 channels for record and/or play. Rapid capture of live multi-camera events with immediate review and playback. Easy and clear selection of channels for record or play. Shots can be tagged and re-called by keyword, symbol or rating. Thumbnails can be associated with cues for visual event recognition (dependent on server). Organising your clip media using search tools, user bins and playlists as a list or tree view.
Sports coverage
Replay the right shots and the right angles and add slow motion using one of our configurable control panels with a touch screen and a T-Bar control module. An integrated hardware shot box is available to select the last recorded camera angle available on dedicated keys. Always-on recording runs in the background allowing the operator to focus on playback and live/playback switching. Highlights packages can be swiftly and efficiently built by dragging and dropping cues into a play list.
Massive range of standard features, including:

Clear display of clip status, duration, countdown and audio countdown.
Drag and drop clips into playlists or user bins.
Local or remote SQL database for redundancy or file sharing between Avita's.
Play clip as soon as recording started (server dependent).
Versatile – Integrated control modules for standard server, disk, VTR and specific API over network or serial interface.
.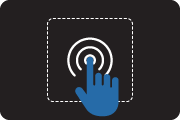 Clips can be manually or automatically cued and played from a play list.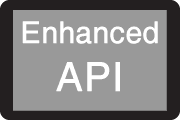 Audio track swapping.
File flattening – combine clips into one clip.
File splitting – break up very long clips into smaller files.
Support for upto 10 folders.
Play list can be in Avita or in the server.
Metadata generation