Multi record - The ideal solution for ISO camera recording in the studio.
Multi record is designed for recording multiple recordings in a studio – simultaneously. The process of setting up the recording simply involves entering a single clip id and pressing record. Avita appends a channel ID to each clip to identify the channel it was recorded on. Individual record channels can be disabled, for a particular recording. Alternatively a clip ID can be created using upto 5 fields of data for example the program name, the date, scene take etc. (all the field labels can be customized).
Recordings are stored in the Avita clip database and can be retrieved at anytime.
Any record channel can automatically be previewed on a player channel. Additional player channels can be added for playout, editing creating playlists or shot lists.
Massive range of standard features, including:

Clear display of clip status, duration, countdown and audio countdown.
Drag and drop clips into playlists or user bins.
Local or remote SQL database for redundancy or file sharing between Avita's.
Play clip as soon as recording started (server dependent).
Versatile – Integrated control modules for standard server, disk, VTR and specific API over network or serial interface.
.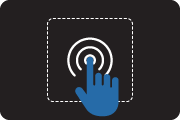 Clips can be manually or automatically cued and played from a play list.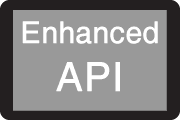 Audio track swapping.
File flattening – combine clips into one clip.
File splitting – break up very long clips into smaller files.
Support for upto 10 folders.
Play list can be in Avita or in the server.
Metadata generation