Gearbox - The ideal solution for live control environments that need on-demand playout and ingest capabilities.
Gearbox enhances manual control of "best of breed" video servers by consolidating complex functions into simple buttons on a touchscreen user interface. The interface may be as simple or as sophisticated as an operator requires, and provides effortless control of the on-air playout chain.
Easy drag and drop play list construction. Automation "Time Of Day" or manual "shot box" style clip play-out modes. Organise your clip media using search tools, user bins, playlists as a list or tree view. Multi channel ingest with metadata input. Simultaneously control of over 20 server and/or VTR channels, any combination of recorders or players. Execute instant replays using growing video files. Choose a range of operator control panels to access multiple server channels on a network. Create "as-run" logs and XML import and export of data. Integrated into MultiPlay, Scheduler, Eventer and Differential as 'side channels'.
Massive range of standard features, including:

Integrated control modules for standard server, disk, VTR and specific API over network or serial interface.
.
Drag and drop clips into playlists or user bins.
Local or remote SQL database for redundancy or file sharing between Avita's.
Play clip as soon as recording started (server dependent).
GPIO to trigger over 50 functions.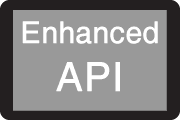 Audio track swapping.
File flattening – combine clips into one clip.
File splitting – break up very long clips into smaller files.
Support for upto 10 folders.
Play list can be in Avita or in the server.
Metadata generation
Drag and drop clip playback and transport controls - shotbox mode
Clear display of clip status, duration, countdown and audio countdown.
Video "scrub" bar
Import, export, and save a playlist
Output "A
Choose different playback modes
Visualise as a timeline
Add, remove and move clips in the playlist
Hide played clips to air
Skip clips
Change displayed time remaining for current or all clips
 Turn on/off auto-scrolling
Trim clips
Make sub clips
Remove clips from playlists
Delete clips from server
Extensive clip database search facilities
Search by clip name, date range, and metadata.
Rename and delete clips
Save searches in user bins
Click on a clip to play in a designated playback channel or video PV window
Video preview window without using video server channel
Change the size of the window
Audio playback
Program where video files are played from
Programme system clip name
Group channels for multi channel recording
Named recording and metadata
Create placeholders
Use playback channel to automatically play a recording.
Array is a modular system of control panels that can be joined in any combination to form a control surface. The panels are magnetically connected and use a database connects for power and communication. Anita integrates seamlessly with the Array system to provide remote control Surfaces or indeed a platform for the installation of Avita. The Array Surfaces are configured using Avita and comprise a number of button, display and tactile control options.
Some examples of Array control options that can be added to any Avita system. Any four indvidual Array panels can be joined together to make a single Array Surface, and up to six Array Surfaces can be used with any Avita system.  Please see the brochure for full range of options: