Multiplay - The ideal solution for ABCD playlist style playout and news room intergration.
MultiPlay is designed for ABCD play list style play out that requires on-air changes for News type operations. Alternatively it can be configured for unattended ABCD playlist style play out with integration to switchers and routers. From one to four channels of play out. Customisable play out modes play next, hold, hold & play, and skip. Import of playlists schedules from Excel, XML and scheduling systems. As run log output as txt or XML. Organising your clip media using search tools, user bins, playlists as a list or tree view.
Optional MOS News integration

Running orders created in the NRCS automatically appear in Avita as a series of rundown lists which can be manipulated and taken to air using the Avita GUI and/or the control panel. This information is dynamically updated to reflect changes made in the NRCS running order. Offering a combination of manual 'shot box' style; manual assist with 'hold', 'take' and 'next' functionality or fully automated play out. A GPI interface is also available for control from a vision mixer or switcher. Additional functionality offers the ability to add 'AD HOC' video clips to a rundown, automate video playback channel assignments in the NRCS and send video clip status feedback to the NRCS rundown such as READY, NOT READY, PLAY, END and STOP.
Massive range of standard features, including:

Clear display of clip status, duration, countdown and audio countdown.
Drag and drop clips into playlists or user bins.
Local or remote SQL database for redundancy or file sharing between Avita's.
Play clip as soon as recording started (server dependent).
Versatile – Integrated control modules for standard server, disk, VTR and specific API over network or serial interface.
.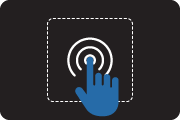 Clips can be manually or automatically cued and played from a play list.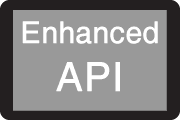 Audio track swapping.
File flattening – combine clips into one clip.
File splitting – break up very long clips into smaller files.
Support for upto 10 folders.
Play list can be in Avita or in the server.
Metadata generation